REGISTER - 50TH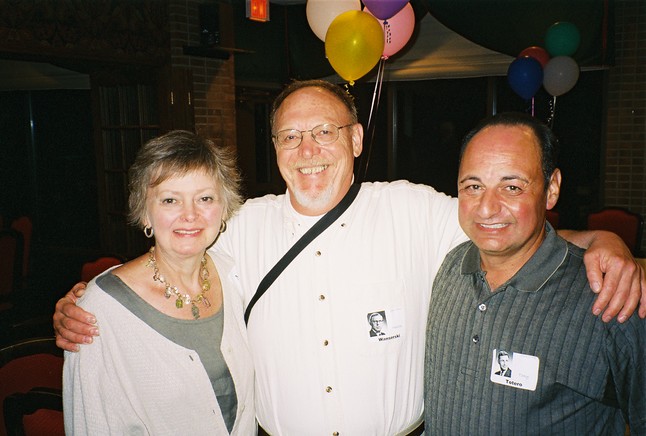 " There's nothing better than a "group hug" after 40/50/60 years! "
The 50th Reunion for the class of 1962 St Catherine's High School will take place:
Main events:
Friday, 3 August 2012 - Golf $$ ~or~ Tour of Wingspread in afternoon (no charge)
Friday, 3 August 2012 - Pizza reception at Infusino's N Green Bay Rd & Rapids Drive
Saturday, 4 August 2012 - Tour of Johnson Wax and Air Museum in AM
Saturday, 4 August 2012 - Cocktails/Dinner at Meadowbrook Country Club, Racine.
Sunday, 5 August 2012 - 9:00 Mass at St Richard's (Holy Name), 10:15 School Tour led by A/D Chuck Wood, Noon Brunch at The Summit on Washington Avenue
Make sure you fill out the "50-Year Reunion" registration forms and proivde the names of those people attending each of the separate events listed.
Directions: The Meadowbrook Country Club is located half-way between the interstions of Hwy 31 and Hwy 38 on North Green Bay Road, Racine, Wisconsin.