In Memory
Mark Engelbreth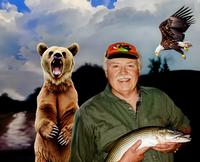 God finally granted Eternal Peace to Mark this morning at 9:00AM ( 21 June, 2022) at St Elizabeth Hospital in Appleton..
Mark had been suffering from severe low blood pressure which affected his physical ability but not his keen mind nor his sense of humor. His wife and two of his four children were with him as he slipped away.
Mark and his wife Barbara were married some 54 happy years. Mark and Barb operated the Veterinary clinic known as the Appa-Nasha Animal Clinic in Appleton. Mark always dreamed of being a medical physician, but enjoyed his work and love of animals. His daughter, Lee, is a Pediatrician in Denver which made Mark and Barb very proud.
During high school. Mark would be absent for weeks at a time, hunting and fishing with his dad and cousins in Northen Wisconsin. When confronted with his Chemistry teacher with a failing grade, he worked at catching up and brought his final grade up to A-. While taking classes at UW-M, he would tutor classmates in Organic Chemistry.
While attending a football game he saw a young co-ed and thought to himself, "I'm going to marry her someday." Sixteen months passed until Mark and Barb were paired in a dormitory Scabble tournament, A year latter they were married and honeymooned (no money) in the family "deer shack" near Mark's favorite hunting area,
Mark graduated from the University of Minnesota Veterinary College even though he nearly died twice on a operating table.
I hope you will join me in a prayer for Mark and his family at this sad time.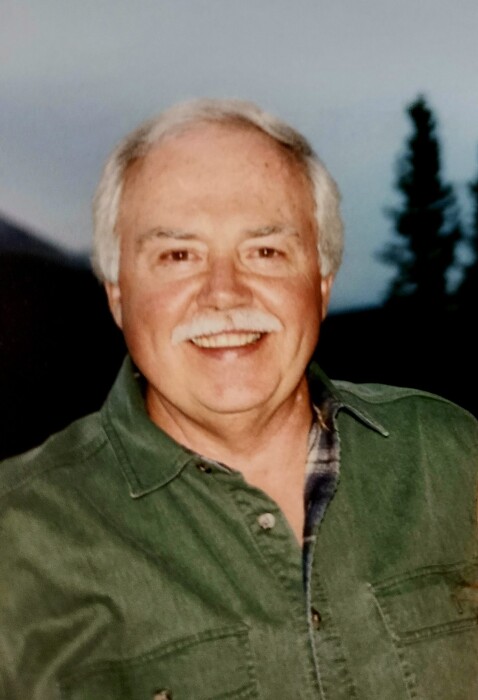 Obituary
Dr. Mark L. Engelbreth,78 of Appleton, Wisconsin, passed away on Tuesday, June 21st in the loving presence of his family. Mark is survived by his loving wife Barb and their four children. Patrick (Paula) Engelbreth, Dana Quintana, Lee (Ryan) Engelbreth and Jana (Jesse) Engelbreth and eleven grandchildren.
Mark was born on March 10,1944 in Racine, Wisconsin to Ray and Marie "Mitz" Engelbreth. He married the love of his life, Barbara Bacon on March 16th, 1968. Mark graduated from the University of Minnesota Veterinary School of Medicine, St. Paul, MN in June of 1969 so he could pursue his passion for science and animals. He and Barb then moved to Neenah, Wisconsin in July of 1969 where he dedicated much of his time and energy to fulfilling his dream of building his own veterinary practice. As the owner of Appanasha Pet Clinics, he practiced veterinary medicine for 40 years. Mark spent every day doing what he loved the most until he retired in 2009. He shared his tender heart and compassion with countless animals and owners for decades.
When Mark wasn't working at the clinic you could find him sitting with Barb on the porch of their cabin in northern Wisconsin. After retirement, they spent most of the time at their lake cabin where he loved to fish, bear hunt, and feed the deer that came onto the property. He delighted in being able to show his grandchildren all the beauty of the north woods and teach them to always be respectful of all the wildlife that called the north woods their home.
He was an amazing man, husband, and father who had a great sense of humor and felt that each day was a gift! All those who knew him understood how important his family was and that his heart was filled with love and compassion for his family, friends, and the countless number of animals he treated during his time in practice. He will be dearly missed.
A memorial gathering in celebration of Mark's life will be held at the KESSLER-FAHRENKRUG FUNERAL HOME, 304 S. Commercial St., Neenah on Sunday, June 26, 2022 from 2:00 p.m. until 4:00 p.m. A Memorial Service will be held at 4:00 p.m.
A private memorial will be held up north at a later date where his family can celebrate his life at the place he loved most.
Our family would also like to express our deepest gratitude to Ascension at Home Care and St. Elizabeth's Hospital & Hospice for their compassion and outstanding medical care that was given to Mark over the past several months.
In lieu of flowers, the family asks that you consider making a donation to a humane society of your choice or The Boys & Girls Brigade Neenah/Menasha in his memory. For online condolences, please visit: www.kesslerfh.com.